Home
>
Tinnitus
>
Caffeine
A Caffeine Buzz of Another Kind?
Is Your Caffeine Craving Hurting Your Ears?
Published on January 24, 2010
By Consumer Health Advocate, Frank Mangano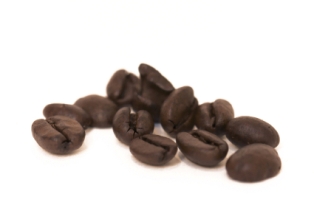 I recently published my Tinnitus Resolved Report. Thousands of you downloaded it, and I'm hoping that it was helpful for you or your loved ones. But there was one thing that I didn't include in the report that might have proven helpful had I known about it at the time: the effect caffeine has on tinnitus. Or lack thereof, as it turns out.
If you have tinnitus, you may be wondering whether your caffeine regimen has anything to do with tinnitus. Chances are, it doesn't. In fact, if you stop drinking caffeine, the ringing in your ears may intensify.
That's according to a new study on tinnitus, which found that regular caffeine drinkers experienced increased tinnitus symptoms after stopping their caffeine drinking. They didn't go off of it cold turkey, however; they phased off the caffeine steadily.
Despite the 66 participants weaning off their caffeine consumption (they consumed an average of 150 milligrams per day), they did not experience any lessening in the ringing. In fact, the ringing became worse.
This is a significant finding, as doctors have sometimes advised patients to stop taking caffeine for tinnitus relief.
Researchers from Bristol University's Centre for Hearing and Balance conducted the study.
Chances are good that you're among the 90 percent of Americans that consumes caffeine every day. I know I sure do. It's what wakes up in the morning and it's what keeps me going during those marathon workdays (which are becoming more and more frequent).
If you're trying to wean yourself off of caffeine, I certainly don't blame you. There are a lot of health benefits to caffeine, but there are side effects as well, like interrupting your ability to sleep.
But if you were wondering whether or not your caffeine was cranking up the ringing in your ears, don't bother tinkering with your coffee consumption. In fact I recommend that you don't.
In the meantime, please check out my Tinnitus Resolved Report. You may find the information you've been looking for to finally silence the ringing.
Enjoy this article?
Receive your FREE subscription
to Frank Mangano's natural health newsletter.
Simply enter your primary e-mail address.
We guarantee your privacy. Your email address will NEVER be rented, traded or sold.
More Health Conditions and Topics
Sources
timesofindia.indiatimes.com
dir.yahoo.com